When you're hurting, you're not alone. Here are four places to find support.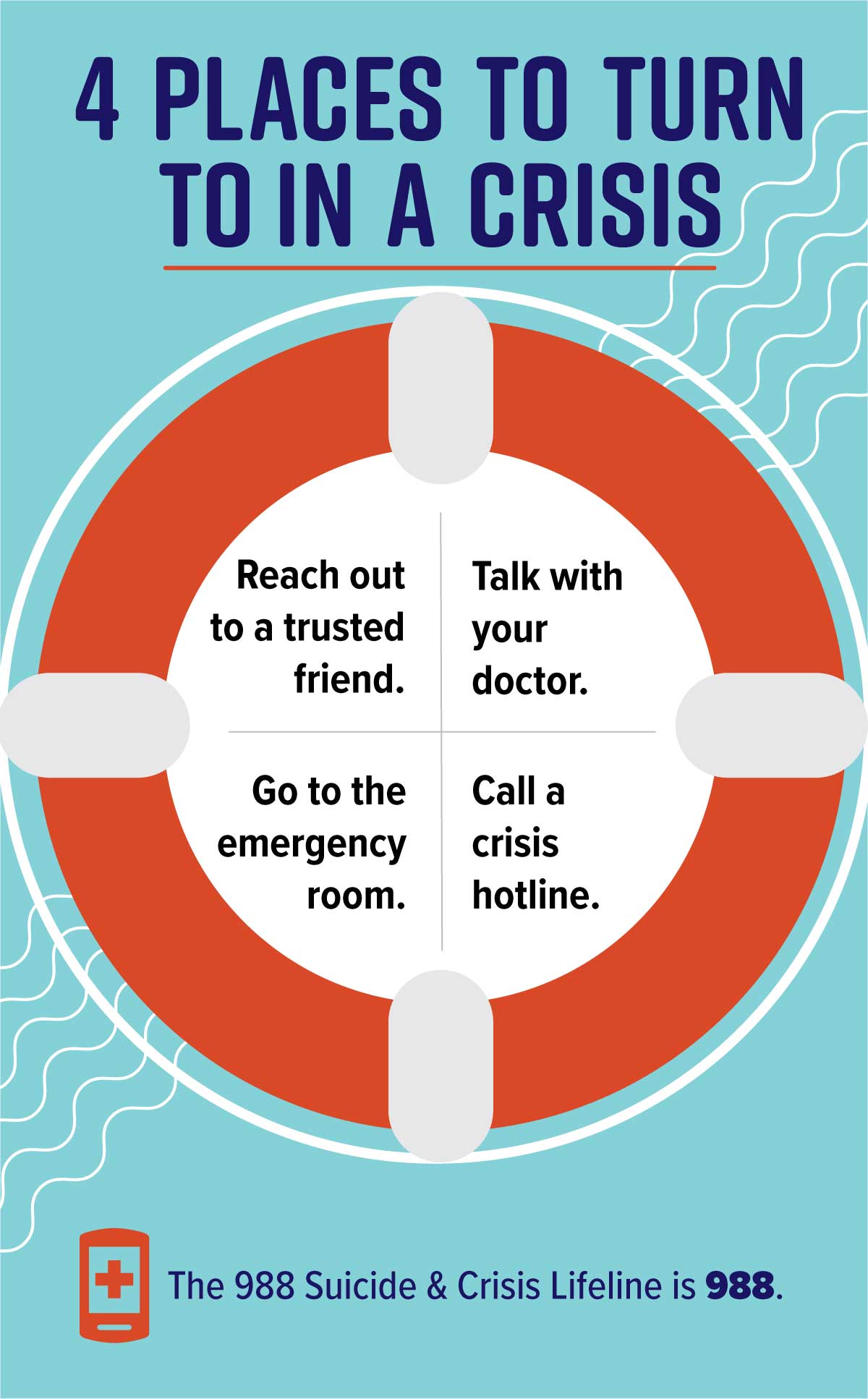 4 places to turn to in a crisis
Reach out to a trusted friend.
Talk with your doctor.
Go to the emergency room.
Call a crisis hotline.
The 988 Suicide & Crisis Lifeline is 988.
Whichever option you choose, be sure to follow up with your primary care provider. Getting care after a crisis can help you recover and avoid having suicidal feelings again.
Reviewed 4/11/2023
Sources