Our Independence Healthcare Center opened July 4, 2017.
Our emergency department is dedicated to treating all ages and types of emergencies, including chest pain, trauma, orthopedic and women's health issues. The ED team has training and expertise to provide optimal care for critical medical needs. Patients requiring specialty services are transferred through the coordinated efforts of local Emergency Medical Services (EMS) and area air ambulances.
All of our Independence clinics are located at the new facility including:
Independence Express Care
Independence Family Medicine & Obstetrics
Independence Internal Medicine & Pediatrics
Specialty clinics including general surgery and urology
Additional services include advanced imaging and laboratory.
PETER PAN ROAD WILL BE CLOSED FROM SEPTEMBER 5 THROUGH DECEMBER. LIMITED ACCESS WILL BE AVAILABLE. SEE MAP AND DIRECTIONS BELOW.
Contact us:
Independence Healthcare Center
510 N. Peter Pan Road
Independence, KS 67301
620.332.2000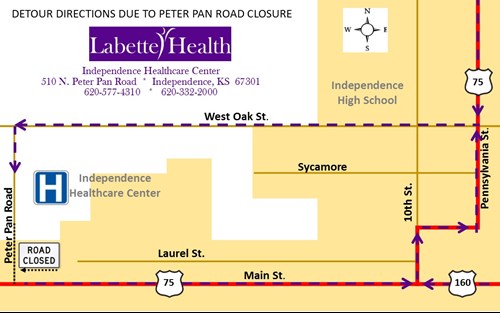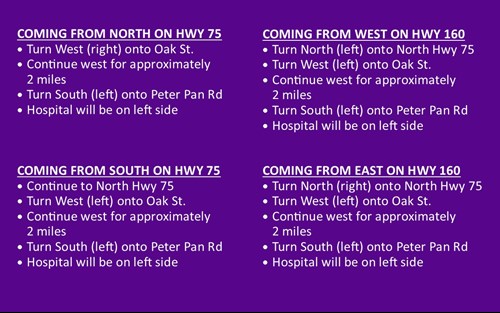 Independence Healthcare Center and Emergency Room Grand Opening with Keynote Address by Kansas U.S. Senator Jerry Moran. from Hoite on Vimeo.