Thursday, June 16, 2022
Hospital news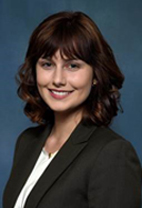 Parsons, KS – Labette Health is pleased to welcome Gretchen L. Garland, MD, to its medical staff. Dr. Garland specializes in pediatric medicine.
Garland, a native of Independence, KS, earned her medical degree from University of Kansas School of Medicine. She then completed her residency in pediatrics at Phoenix Children's Hospital in Phoenix, AZ. She is board eligible by the American Board of Pediatrics.
"I am looking forward to coming back to Southeast Kansas with my husband and daughter," said Garland. "My joy for pediatrics stems from satisfaction of watching children grow, keeping them healthy, and the amazing resilience children have when overcoming illness."
Garland cares for children from birth to 18 years of age and provides newborn exams, weight checks and well-child, sick-child and adolescent visits. Her services range from preventative screenings and immunizations to care for acute conditions.
"We are very pleased to have Dr. Gretchen Garland back in Southeast Kansas," said Doug Stacy, VP Labette Health Medical Group. "She will be an excellent addition to our pediatric team and family medicine clinic as well as to future outreach clinics at our Independence Healthcare Center."
Garland joins the pediatric team of Ben Legler, MD; Melissa McIntosh, MD; and Manish Dixit, MD. "I am excited to join the wonderful individuals at Labette Health and to help serve the SEK community," said Garland.
Dr. Garland's clinic is located at 1902 S. Hwy 59, BLDG E, Suite 101. Appointments can be made by calling 620.820.5800.