Wednesday, November 7, 2018
Hospital news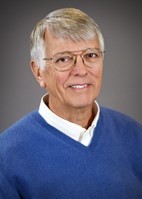 PARSONS, KANSAS – Labette Health is pleased to announce the addition of Verdon Parham, MD, to its medical staff. Dr. Parham will be providing care at Labette Health's Chanute and Erie clinics.
"We are excited to welcome Dr. Parham to our organization," said Doug Stacy, Vice President Labette Health Medical Group. "He has provided extraordinary care for many years and we look forward to working with him as he will be providing great care and greater access to our communities."
Dr. Parham is board-certified and has 45 years of experience as a family medicine physician. Dr. Parham has been providing care in Chanute for 39 years. He started with Ashley Clinic, where he practiced family medicine for 25 years and then went into private practice as Panacea Family Medicine. Parham sold his practice to Neosho Memorial Regional Medical Center in December of 2015 and continued as an employee of the hospital until joining Labette Health.
"I am excited to be joining the excellent staff of Labette Health," said Dr. Parham. "I appreciate my patient's continued trust in me and look forward to catching up with them and serving as their healthcare provider."
Dr. Parham will begin seeing patients on Monday, November 12. He will be joining Brad DeMeritt, APRN-C; and Stephanie M. Thompson, APRN, WHNP-BC; at the Erie Clinic on Mondays and Wednesdays. On Tuesdays and Thursdays he will be at the Chanute Clinic joining Jill Frazell, APRN-C; Matt Bogle, APRN-C; and Mark Harms, PA-C. Patients can call 620-244-6070 to schedule an appointment at the Erie Clinic and 620-902-2030 to schedule an appointment at the Chanute Clinic.